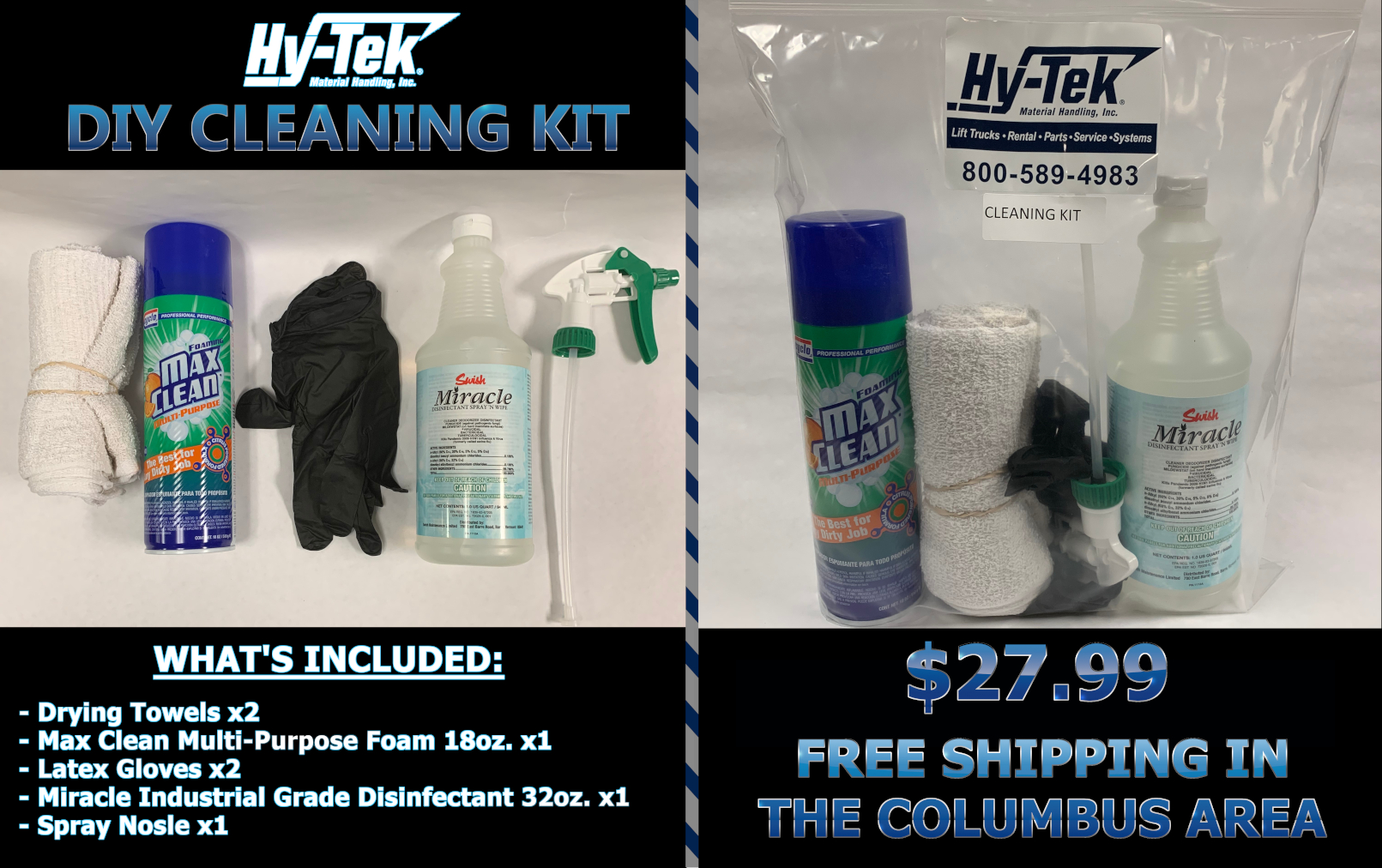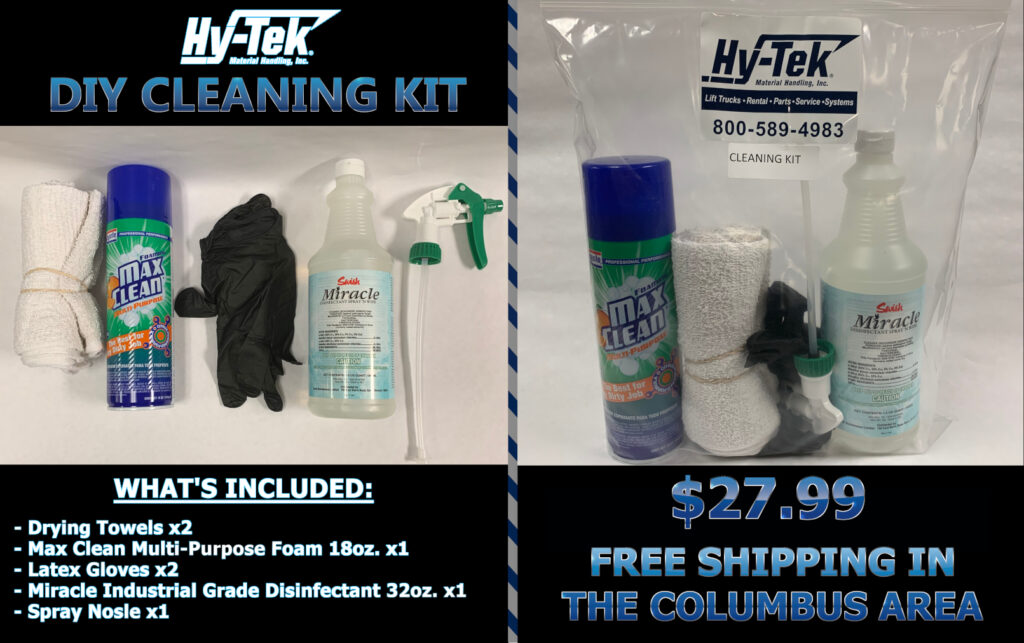 Description
MAX CLEAN FOAM WILL LAST 5 TO 20 TRUCKS, DEPENDING ON USAGE.
MIRACLE INDUSTRIAL GRADE DISINFECTANT WILL CLEAN 10 TO 40 TRUCKS DEPENDING ON USAGE.
Protect your operators by keeping your equipment cleared of 99.9% of all germs with our cleaning kit. It leaves your equipment with a fresh and clean scent, while ridding them of potentially harmful bacteria. This antibacterial disinfectant works to eliminate 99.9 percent of germs and bacteria in as little as 15 seconds. It is available in a convenient 32 oz size with foaming max clean to remove dirt and dust from your equipment before sanitizing. We also provide 2 towels for wiping down equipment and 2 pairs of latex gloves. 
How to Use
Clean off the equipment surface with the max clean multi-purpose foam.
Wipe the equipment surface down with a towel until all the foam is clear and the surface is dry.
Spray the desired area with as many squirts of the disinfectant spray as you see fit (we recommend 1 squirts per 1 sq ft. area.) 
Wipe down the surface with your towel until dry.
Your equipment is now sanitized and ready for the next operator!
*To kill off bloodborne pathogens, Miracle Disinfectant Spray should be left for 5-10 minutes before wiping off. For more details see label.
Safety Instructions
Highly flammable. Keep away from flame or extreme heat. For external use only. Do not ingest. Do not use in or near eyes. In case of contact with eyes, rinse thoroughly with water.
Packaging & Shipping
The DIY Cleaning kit comes in a plastic zip-sealed bag and are delivered by a Hy-Tek technician or aftermarket rep right to your site.