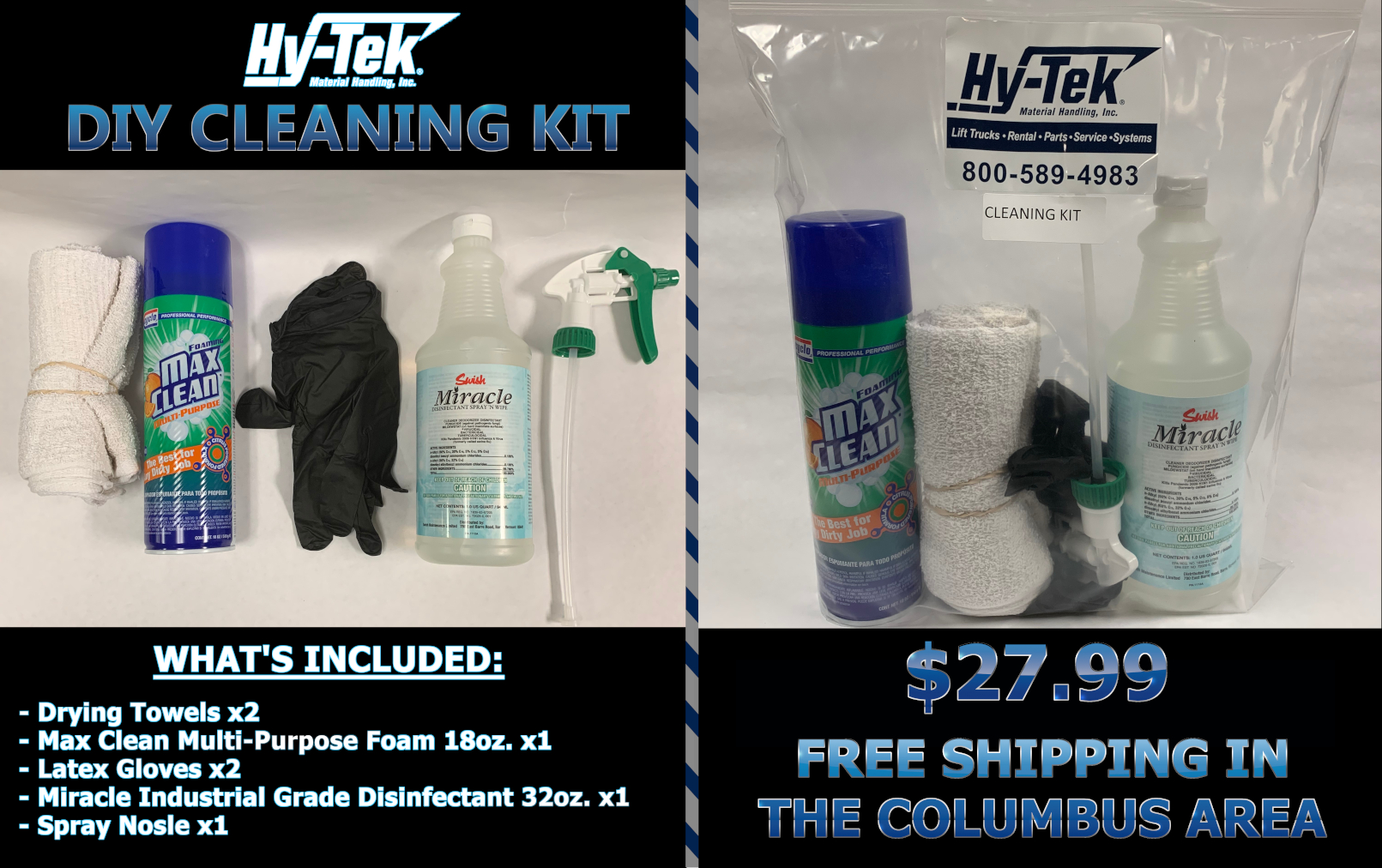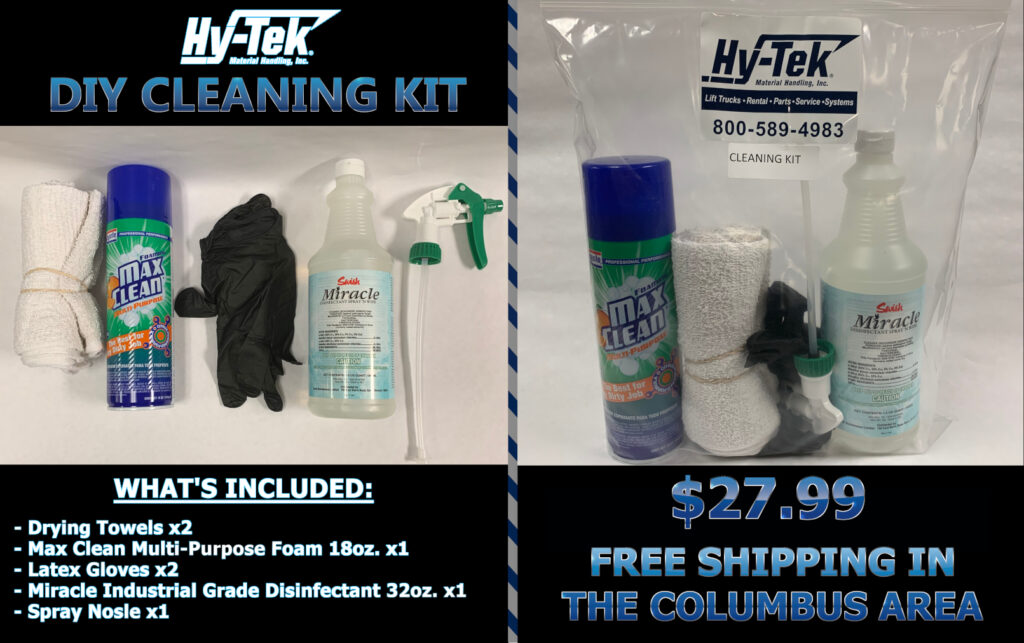 Description
How to Use
Safety Instructions
Packaging & Shipping
Description
MAX CLEAN FOAM WILL LAST 5 TO 20 TRUCKS, DEPENDING ON USAGE.
MIRACLE INDUSTRIAL GRADE DISINFECTANT WILL CLEAN 10 TO 40 TRUCKS DEPENDING ON USAGE.
Protect your operators by keeping your equipment cleared of 99.9% of all germs with our cleaning kit. It leaves your equipment with a fresh and clean scent, while ridding them of potentially harmful bacteria. This antibacterial disinfectant works to eliminate 99.9 percent of germs and bacteria in as little as 15 seconds. It is available in a convenient 32 oz size with foaming max clean to remove dirt and dust from your equipment before sanitizing. We also provide 2 towels for wiping down equipment and 2 pairs of latex gloves. 
How to Use
Safety Instructions
Packaging & Shipping