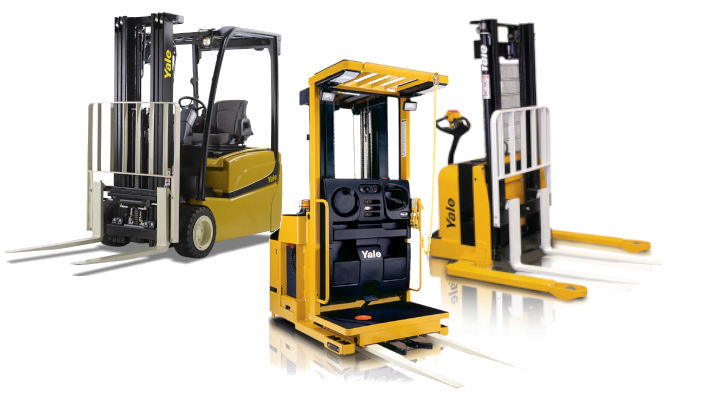 The Yale electric forklift offers industry-leading productivity, safety, and operational efficiency. Rely on Hy-Tek to provide you with the most advanced industrial equipment—and the right attachments—to meet your productivity and application needs.
Our broad line of Yale electric forklift trucks is specifically engineered to offer you:
Capacity range from 2000 pounds to 12,000 pounds
Zero emissions technology
AC motor and controller technology for efficiency, powerful lift truck acceleration, and fast travel speeds
Longer forklift battery runtime for increased throughput
Equipment programmability
Fewer lift truck parts for a lower total cost of ownership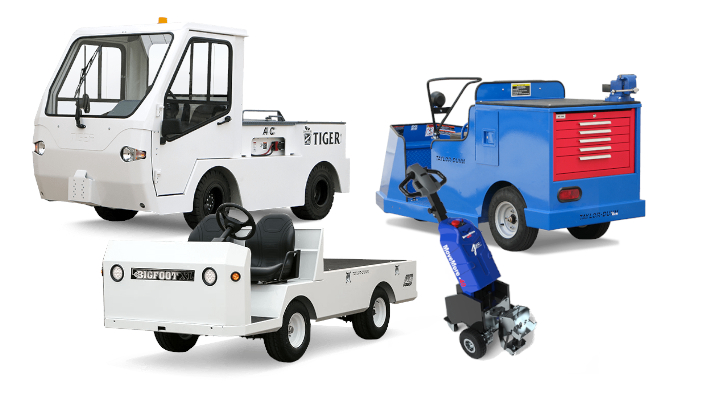 For over 60 years, Taylor-Dunnhas been designing and manufacturing high quality industrial and commercial vehicles to match your specific application.  Choose one of over 60 vehicle models, or ask us to design and build a custom vehicle to help you move people, carry material up to 6,400 lbs. and tow loads up to 20,000 lbs. 
Choose From:
Personnel Carriers
Burden Carriers
Electric Trams
Stockchasers
Tow Tractors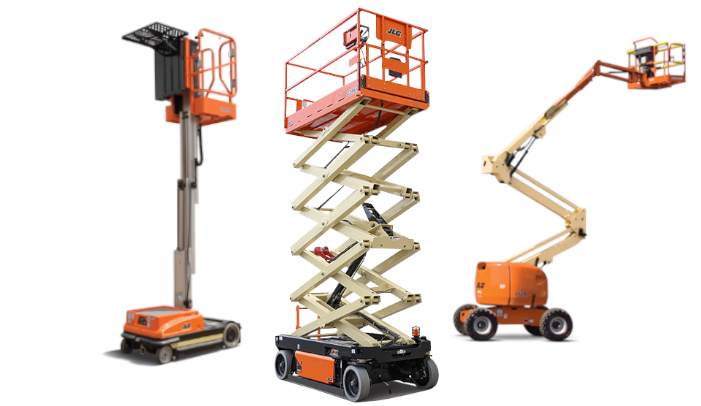 JLG Mobile Elevated Work Platforms
You need to go higher. Work faster. Do more. Check out the lift equipment from JLG that will take you to new heights, helping you conquer those challenges with confidence. From the latest access lifts to services, parts, and technical support, JLG makes sure you have what you need to get the job done.
Our broad line of JLG trucks is specifically engineered to offer you:
Engine Powered Boom Lifts
Electric & Hybrid Boom Lifts
Vertical Lifts
Stock Pickers
Scissor Lifts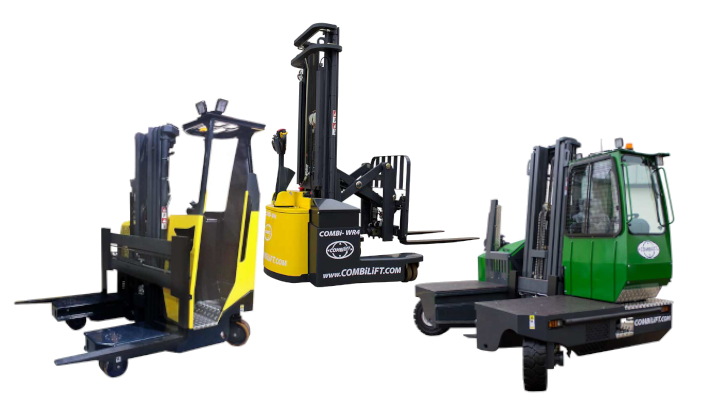 Combilift Forklifts & Carriers
With a clever solution for every industry, Combilift's product range is the result of extensive research, innovative thinking and a passion for problem-solving.  Whether you need to lift 1000 lbs or 100 tons, and whether you're an independent trader or a global organization, there's a Combilift to enhance your operations.
Choose From:
Multi-directional Forklifts
Sideloader Forklifts
Pedestrian Stackers
Straddle Carriers
Poultry & Agricultural Forklifts
Warehousing Forklifts