Robotic Forklifts (Automation) Available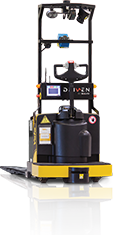 Transport single or double pallets

Handle loads to marshalling/staging areas

Easily transfer over long distances

Bar code scanner confirms appropriate pallet

Driven by Balyo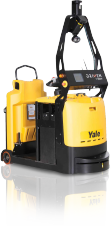 Standard trailer handling configurations

Sequencing in assembly operations

Kitting separate items to be supplied as one unit

Stock replenishment and material hauling

Driven by Balyo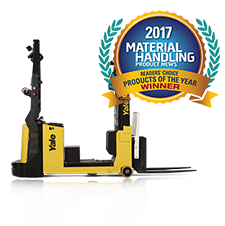 Deposit or remove pallets from 2nd or 3rd level

Handle smaller width pallets

Stack or unstack loads

Deposit or remove pallet from shrink wrap station

Driven by Balyo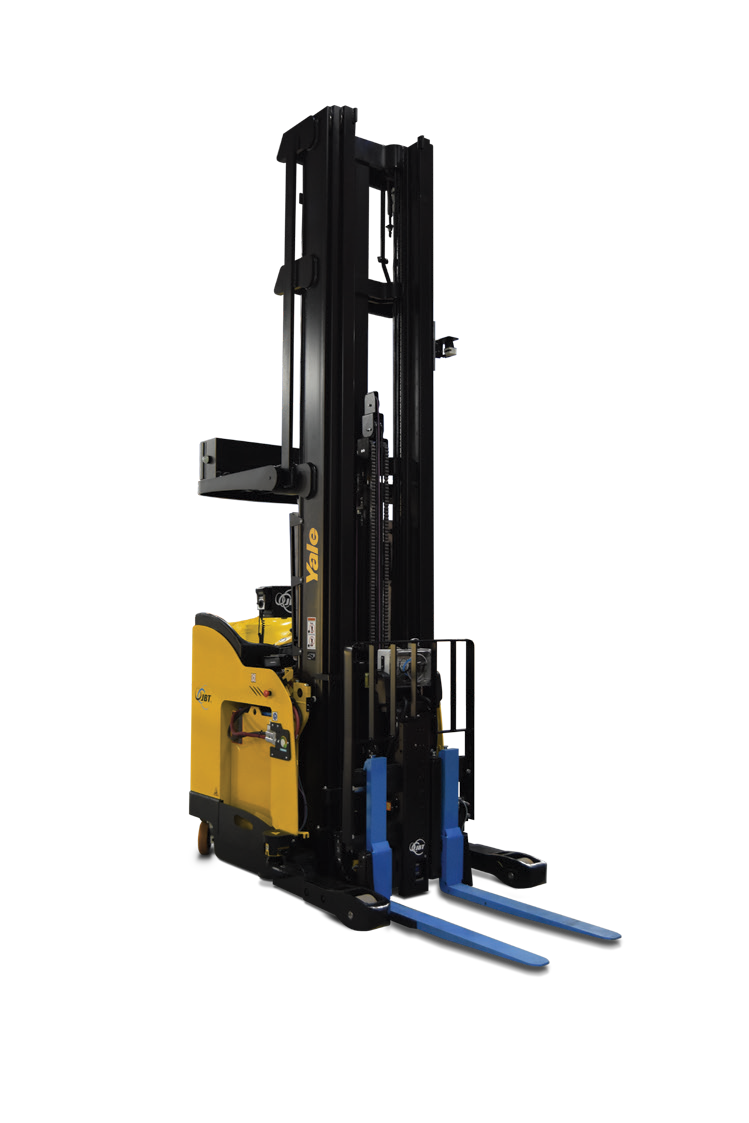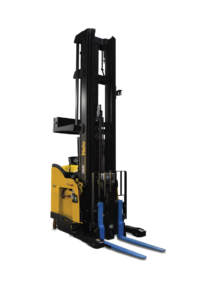 Robotics Reach NR/NDR035-045EB
Double-deep reach capabilities

Deposit or remove pallets from as high as 30 feet

Maximize vertical storage space

Ideal fit for distribution centers

Guided by JBT Intelligent
Current supply chain job growth outpaces the job pool by 6 to 1.
With a shrinking labor force and growing demand, how will you keep your operation moving?
What if you could automate repetitive picking tasks and free up workers to take on more valuable roles? With Yale® robotic lift trucks, you can.
Built on standard production chassis, Yale robotic forklifts allow you to automate repetitive, low value added tasks by picking up, transporting and dropping off pallets independently and reliably. Enhance labor productivity, optimize workflow and help increase your bottom line by transforming to robotic lift truck technology.
Why they make sense for your operation?
Whether you want to manage a single truck or an entire fleet, Yale robotic forklifts have the flexibility to meet your operational demands. Additionally, they can interface with a range of operating systems, providing greater visibility to load movement for increased accuracy and efficiency.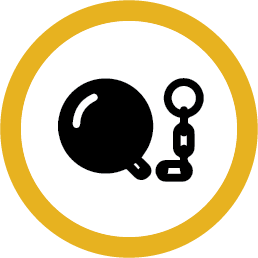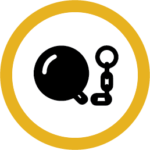 Infrastructure free navigation
Integrates into existing operations by mapping structural features to self-locate and navigate; does not require tape, wires or magnets for guidance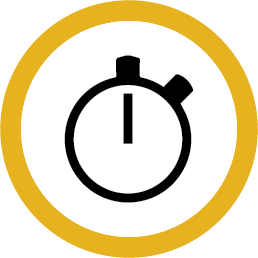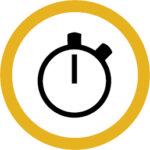 Rapid deployment
Runs with zero, partial or full integration with facility warehouse management systems (WMS)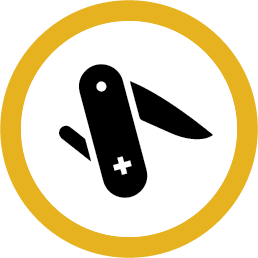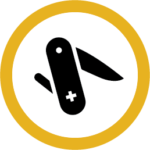 Flexible
Can switch to manual mode with the touch of a button, helping accommodate changing operational needs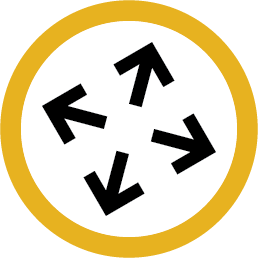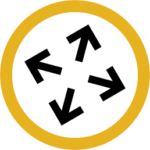 Scalable
Has the ability to take on small tasks and expand as operational requirements grow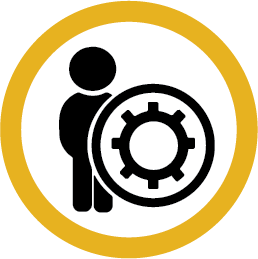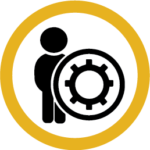 Cobotics
Allows people to focus on value added tasks, and robotic lift trucks on repetitive, low value added tasks