When your maintenance or repair work requires overhead reach in tight spaces, you need vertical lift solutions that deliver full access with the productivity to finish those pressing tasks. Our range of driveable and push around vertical lifts are an efficient and productive way to tackle up and over work.
Push Around Vertical Mast Lifts
Virtually eliminating the need for scaffolding or ladders, JLG® push-around vertical mast lifts allow you to get closer to your overhead work and maintenance applications. You'll be able to fit through standard doorways, maneuver your way through narrow aisles and go more places than ever before. Push-around vertical mast lifts are great for general repair work, routine maintenance, managing inventory and even hanging holiday decorations.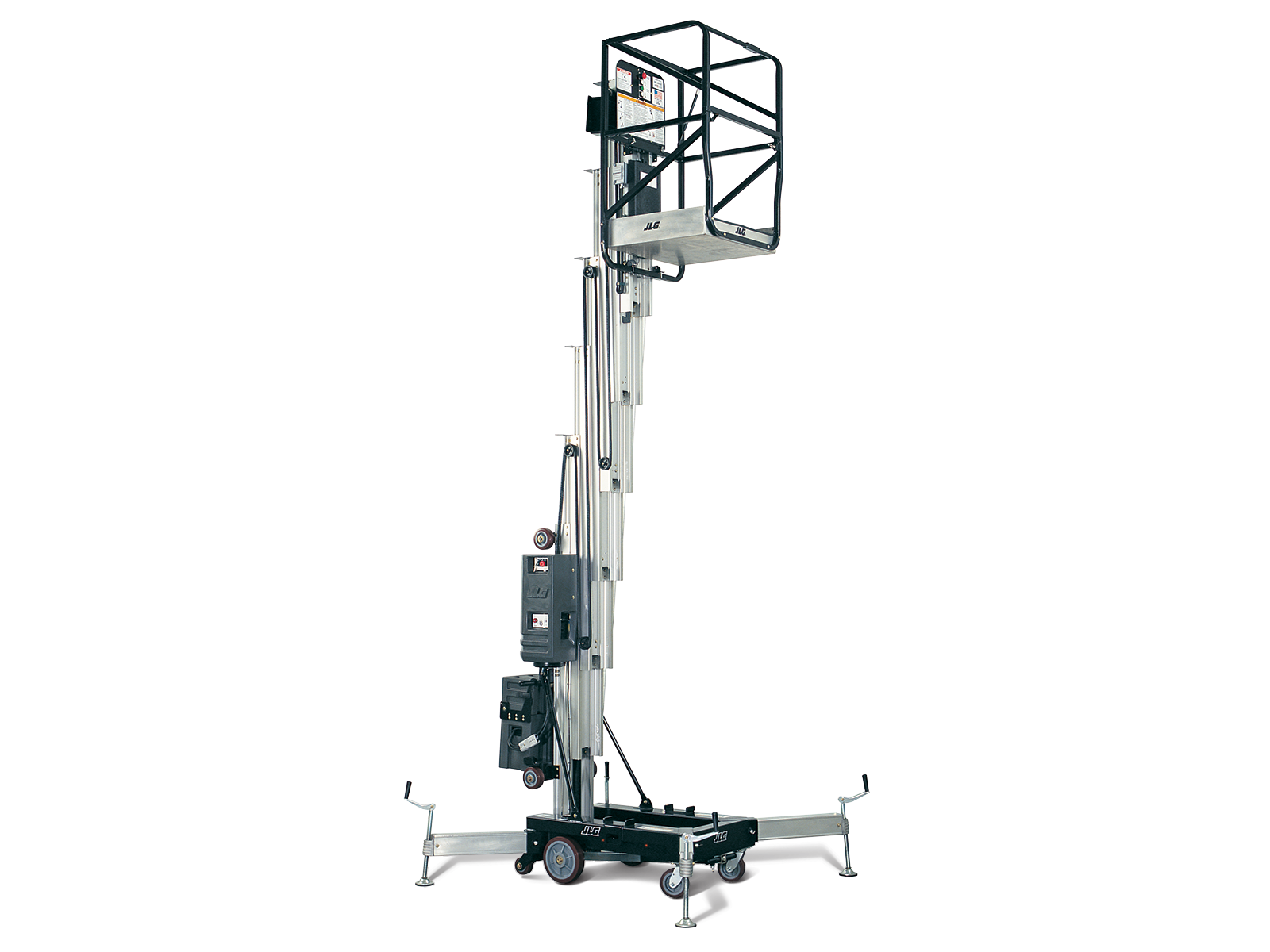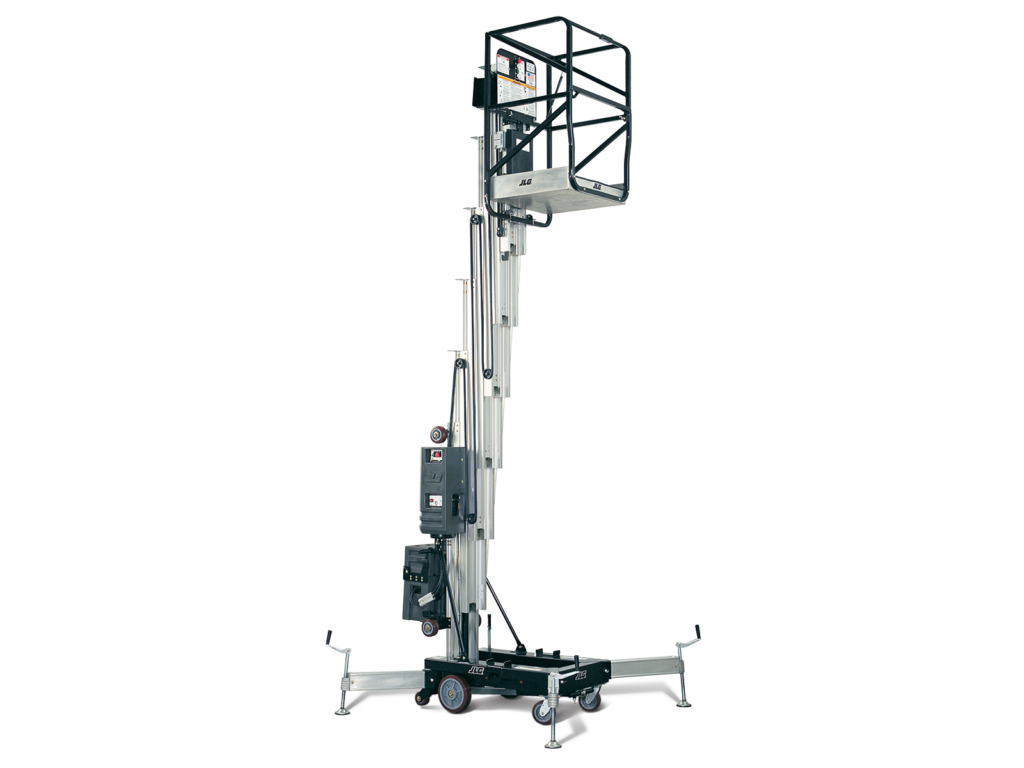 The AM Series (AccessMaster®) push-around vertical lifts deliver a whole new level of value and performance. Available in six models, they're an ideal choice for a low-cost solution to overhead work and maintenance applications. All AM and AMI Series are easy to transport, and you can change your platform—without any tools—in less than a minute, to suit your specific application needs.
Available Models: 19AMI, 20AM, 25AM, 30AM, 36AM, 41AM
Platform Height: 19 ft 4 in. – 40 ft 9 in. 
Machine Width: 2 ft 5 in. – 2 ft 10 in.

Most rigid mast in the industry for operator comfort and stability

Six-wheel design for improved maneuverability

Long battery duty cycles and an automatic charger for more productivity

No outriggers
Driveable Vertical Mast Lifts
With stellar battery life, maintenance-free components and robust construction, JLG® driveable vertical mast lifts last longer and are more reliable than ever. All vertical mast lift models run on electric power thanks to a reliable electric drive. They also offer ease of operation and greater maneuverability. With mast lifts from JLG, you can get maintenance jobs done quickly and efficiently.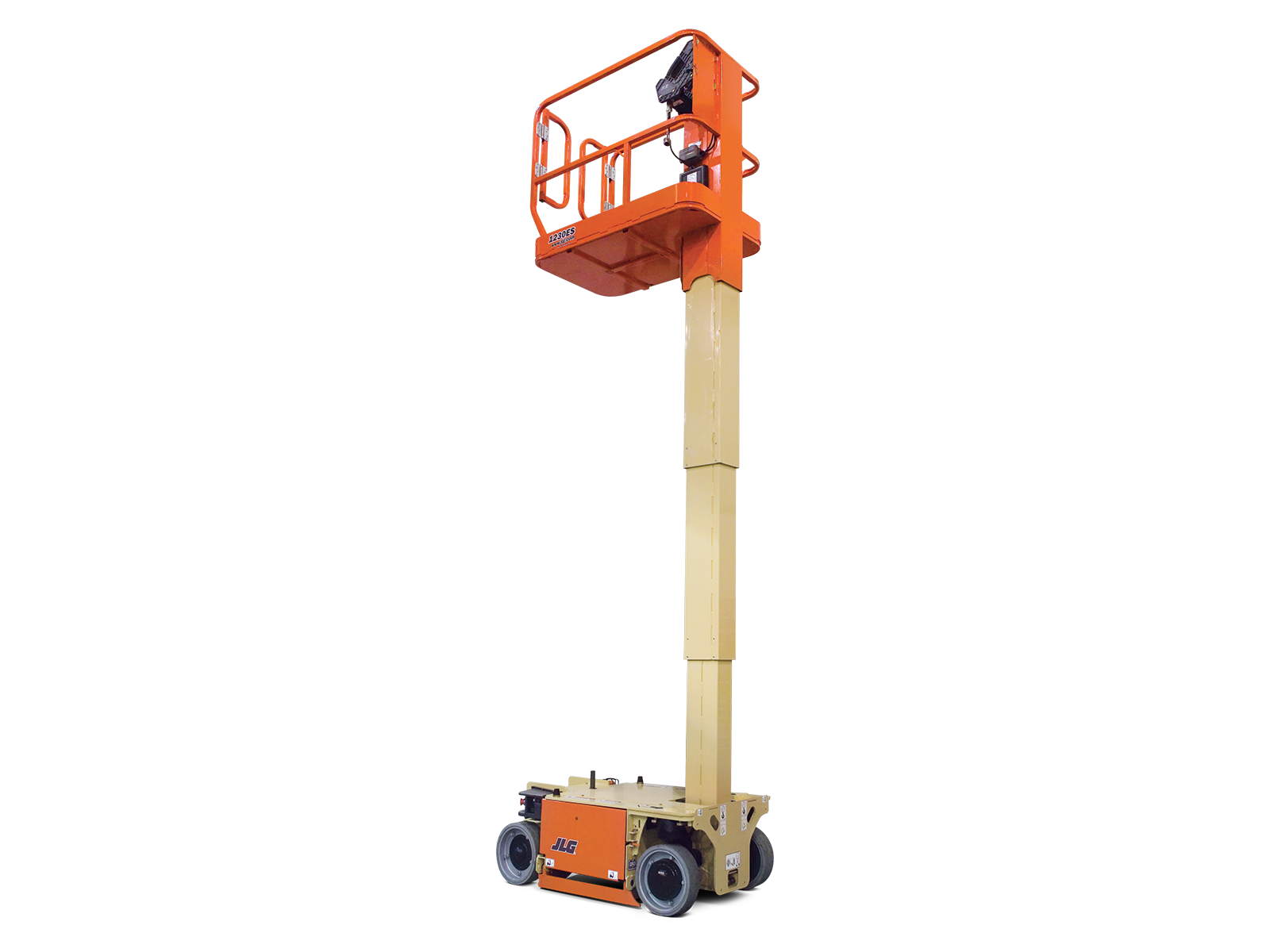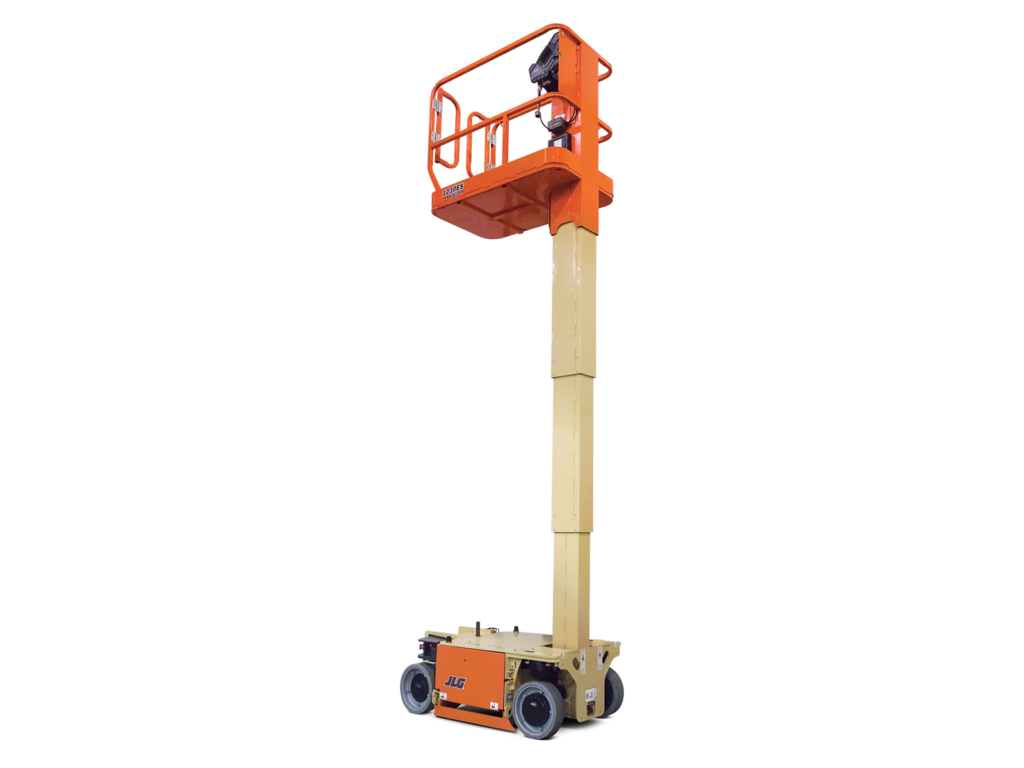 The 1230ES is compact enough to fit in a freight elevator and lightweight enough to be used on weight-sensitive floors. An efficient electric drive increases uptime. 
Platform Height: 12 ft / 3.66 m
Machine Width: 2 ft 6 in. / 0.76 m
Working Height: 18 ft

Low maintenance, energy efficient and environmentally clean

Longer running time than any lift in its class keeps you on the job longer, increasing your productivity 

Lightweight design for transport in freight elevators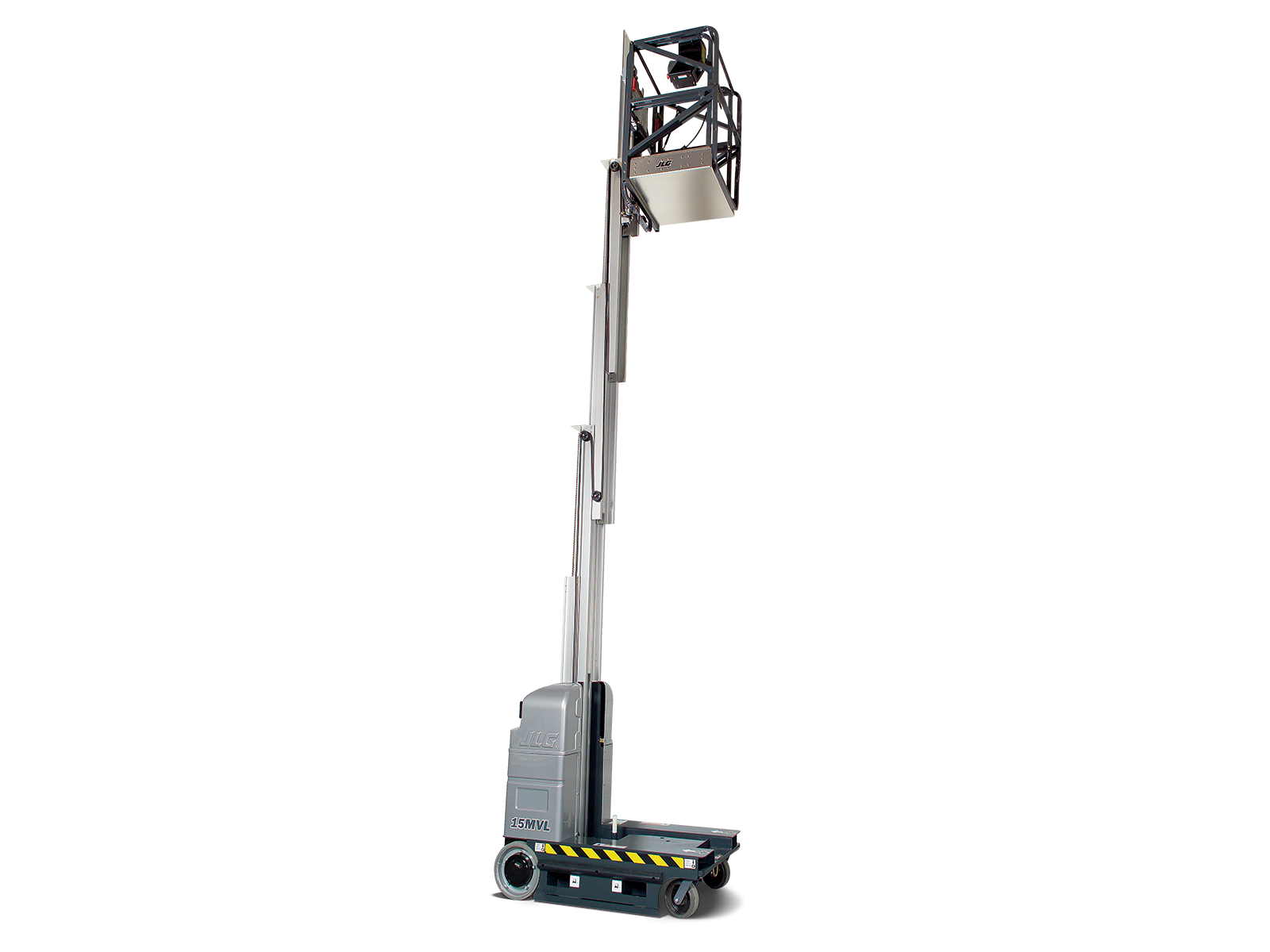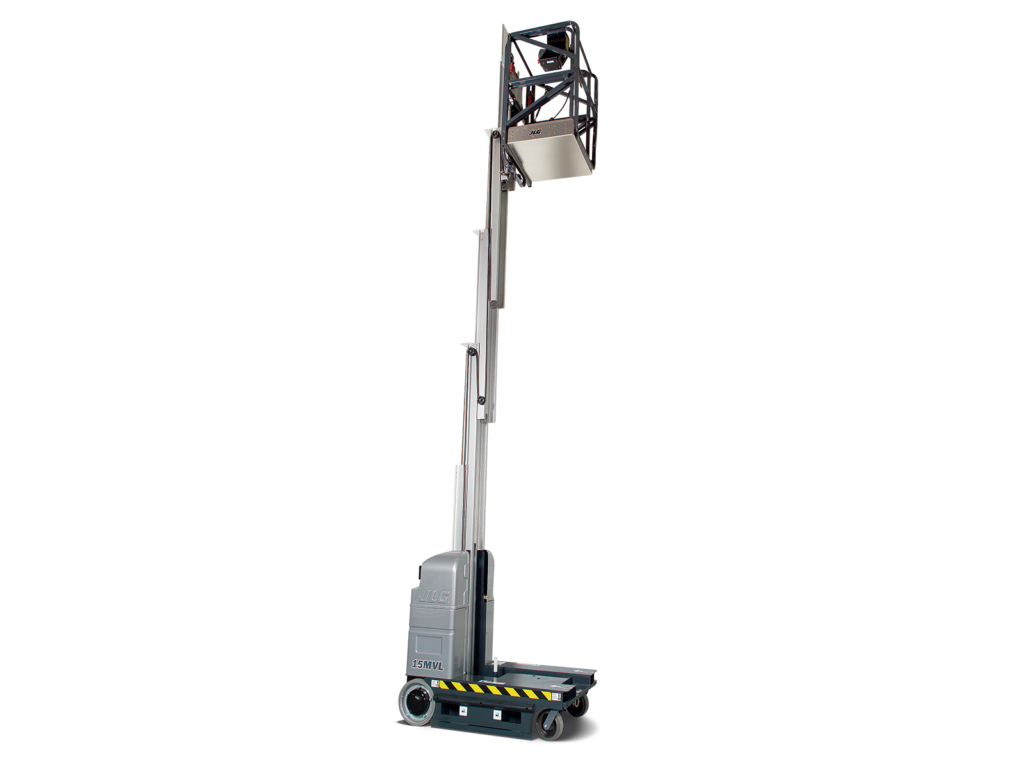 Whether you've got work to do in factories, retail centers, airports or public buildings, JLG® Mobile Vertical Lifts keep you on the job longer. A pair of reliable direct electric drive motors deliver power while maintenance-free long cycle batteries hold their charge. The built-in, automatic charger has a five-hour recharge capability. Three platform options with exclusive one-minute quick-change mountings let you get maintenance jobs done efficiently.
Available Models: 15MVL & 20MVL
Platform Height: 15 ft 4 in. – 19 ft 1 in.
Machine Width: 2 ft 6 in. / 0.76 m

Five platform options with exclusive "Quick Change" mountings for one-minute change-outs

Exclusive Point & Go® single joystick control operates drive and steer, and lift and lower

Rigid mast for operator comfort and stability