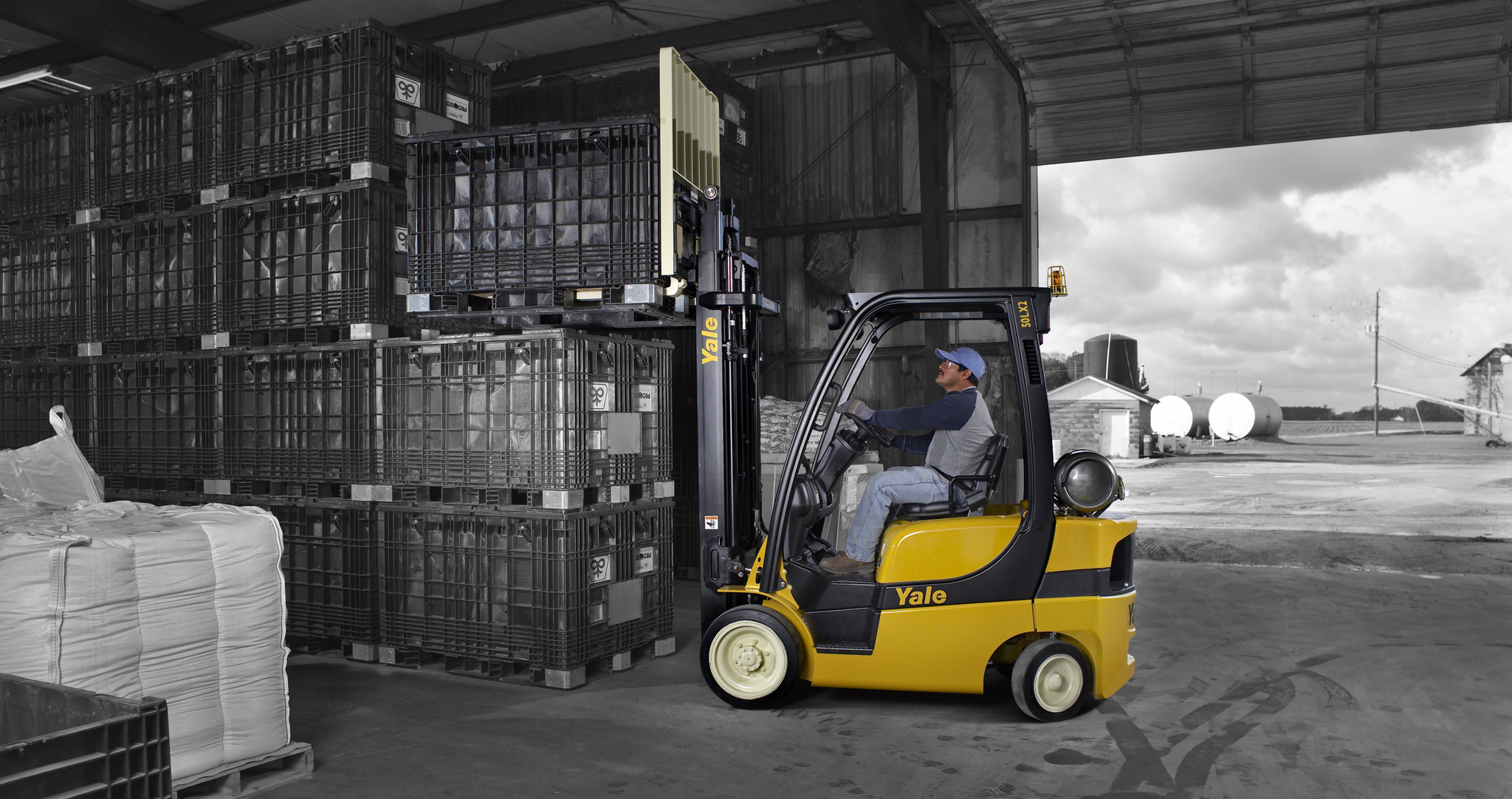 National Forklift Safety Day
Celebrate this year's event by ensuring your equipment is in tip-top shape with a free site survey. Now through the rest of June, our team is available to stop by your warehouse to conduct a thorough assessment of your current racking, equipment, and docking for proper usage and optimization. 
*Offer limited to Columbus, OH, and the surrounding counties. 
The Do's and Don'ts With Forklifts
Wear designated work clothes and protective devices
Only allow operators who have a license and have completed forklift operation training to operate a forklift
Inspect the forklift before starting work and inform the supervisor immediately if there are problems 
Contact your dealer for repairs and maintenance
Fasten your seat belt before operating a forklift
Stay within the appropriate speed for the environment.
Use pallets and skids that are undamaged and can withstand the weight of the load
Use a helper for loads in tight spaces
Use your horn and look left and right before proceeding into an aisle 
Keep your forks below a foot off the ground in a tilted position
Keep your visibility cleared of objects
Slow down when going around turns
Balance your load, especially for oversized loads
Utilize hand signals to communicate who will proceeds first and who will stop at all intersections where a pedestrian is present
Maintain brake contact when approaching a pedestrian, intersection or a blind corner
Drive over objects such as broken pieces of wood
Stack the load on the pallets and skids unevenly
Use the tip of the forks as a lever to raise a heavy load
Push a load using the tips of the forks
Allow more than one rider on the forklift
Place hands or feet on the cross members of the mast. Your hand may be injured if the mast is lowered while your hand is on it
Operate with a load that exceeds the lifting capacity
Drive the forklift or any other mobile equipment in a designated "Pedestrians Only" aisle or walkway
Go within 2 feet of a pedestrian when stopped