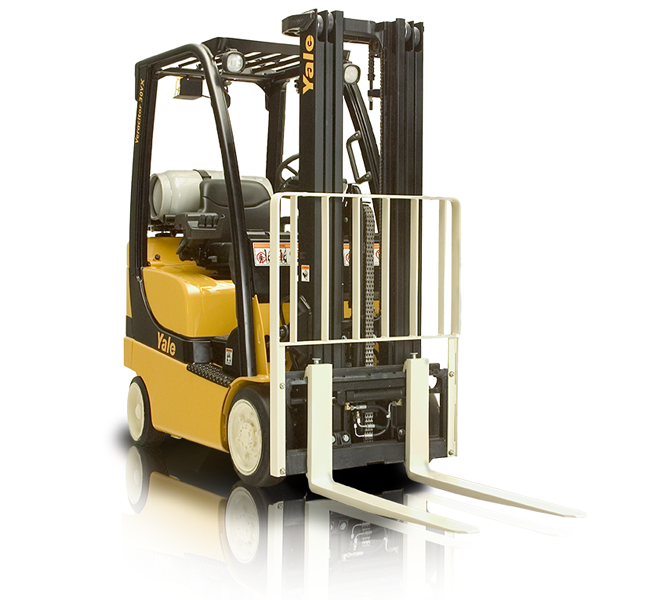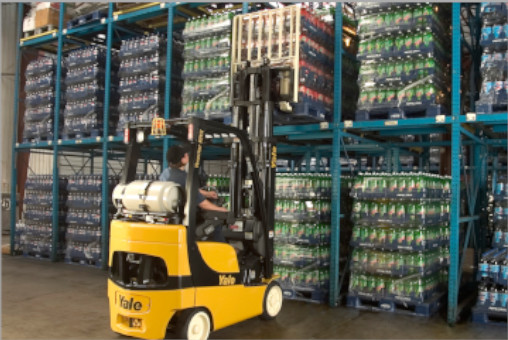 ICE Forklift Trucks With Cushion Tires
The name Yale promises reliability, but the Veracitor® adds just the right amount of ferociousness that makes the GC030-040SVX trucks ready to tackle warehousing applications with power. Their versatility and maneuverability provide outstanding productivity in industries such as food, electronic and electrical equipment. 

Operators prefer Yale® trucks for their advanced ergonomic technology that increases productivity by decreasing fatigue. Thanks to their extreme durability and innovative design, the GC030-040SVX trucks require fewer trips to the shop, which also enhances uptime.
The Yale® Veracitor® VX truck delivers maximum performance for medium-heavy duty applications with state-of-the art features and industry-leading power.
The Yale® Veracitor® VX truck has an industrial PSI 2.0L engine which offers high performance with outstanding operating costs.
The Continuous Stability System (CSS™) enhances the truck's lateral stability with a simple, maintenance-free design that does not compromise uneven surface travel.
Operator comfort is enhanced by the increased foot space in the well-designed operator's compartment. The isolated powertrain reduces noise and vibration minimizing operator fatigue and increasing operator productivity throughout a shift. Excellent operator visibility is afforded through the Yale Global Hi-Vis™ mast.
With the rear-opening, one-piece hood and on-board diagnostics,, this truck was designed with service details in mind.
For applications requiring the use of attachments; Yale® attachment ready models are available with a factory modified front end, which allow for seamless truck and Bolzoni Auramo attachment interface.
| Model | Load Capacity (lbs.) | Engine | Transmission | Max Travel Speed (mph) | Max Lift Speed (ft/min) |
| --- | --- | --- | --- | --- | --- |
| | | | Electronic Powershift, Techtronix 100 | | |
| | | | Electronic Powershift, Techtronix 100 | | |
| | | | Electronic Powershift, Techtronix 100 | | |