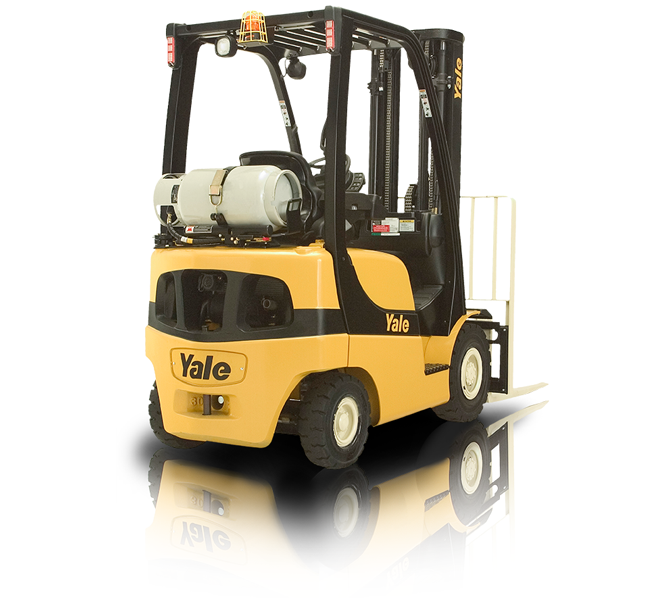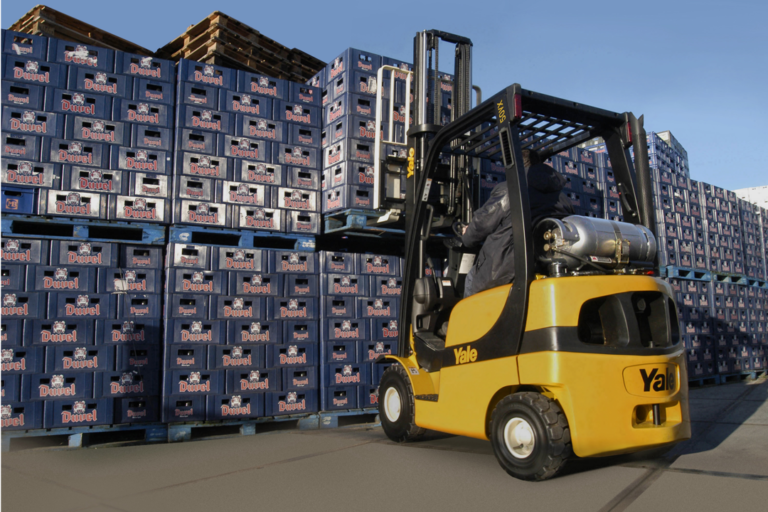 ICE Forklift Trucks With Pneumatic Tires
The GP030-040SVX Veracitor® is rugged enough for outdoor applications, but its maneuverability and speed also make the truck optimal for indoor use. Designed for a long work life with less maintenance requirements, the innovative cooling system  lowers operating temperatures. 

The series also offers a variety of productivity options to increase uptime and first-rate performance. Thanks to the GP030-040SVX trucks' excellent performance and efficiency for standard and medium-duty applications, these forklifts help achieve savings through reduced labor costs and operator overtime. 


The Yale® Veracitor® VX truck provides excellent performance for standard and medium-duty applications and is optimized for the lowest hourly cost of operation.
The Yale® Veracitor® VX truck offers two Yale® lift truck transmission selections: the Standard Electronic and Techtronix 100.
The PSI 2.0L LP engine features a rigid cast iron block and main bearing caps. It also includes twin engine balance shafts to reduce engine vibration, resulting in smoother and quieter performance.
The Techtronix 100™ features Auto Deceleration through the controlled application of clutch packs, and also reduces tire spin by precisely regulating engine speed during controlled power reversals.
Ergonomically designed overhead guard is bar type for excellent visibility and reduced noise.
From the rear-opening, one-piece hood and on board diagnostics, to the reliable, most comprehensive parts availability in the industry, this truck was designed with service details in mind.
| Model | Load Capacity (lbs.) | Engine | Transmission | Max Travel Speed (mph) | Max Lift Speed (ft/min) |
| --- | --- | --- | --- | --- | --- |
| | | | Electronic Powershift or Techtronix 100 | | |
| | | | Electronic Powershift or Techtronix 100 | | |
| | | | Electronic Powershift or Techtronix 100 | | |