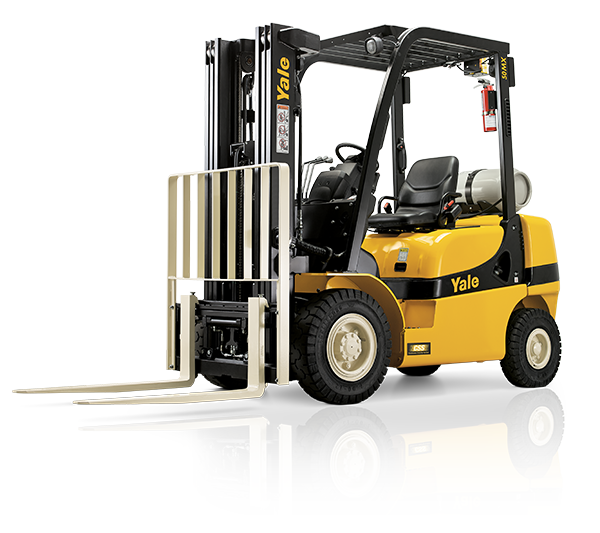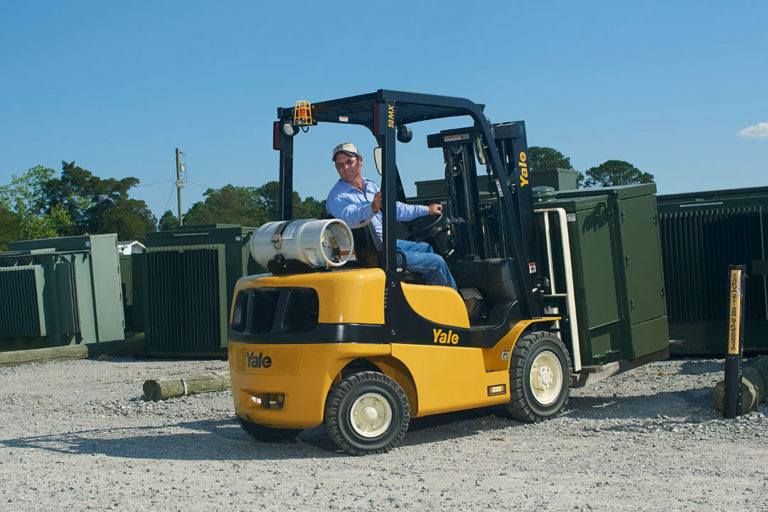 ICE MX Pneumatic Forklift Truck
What if you could have a truly versatile, productive and efficient lift truck to meet your exact application needs? Welcome to the Yale® GP040-060MX. 
The MX series not only gives you the freedom to choose what you need, but the perfect combination of versatility and performance to get the job done. Whether indoors or outdoors – from manufacturing to retail to distribution, the MX offers what you need to thrive. And with the ability to design over a trillion different cost-effective truck configurations, yes we are serious; you get everything you want and nothing that you don't. 
Boost performance, increase productivity and meet application deadlines with the Yale® MX.
 Designed with ultimate productivity in mind 
Yale® Flex Performance Technology™ offers flexibility to maximize fuel economy or productivity to match application needs. 
Integral side shifting fork positioner (optional) enables faster fork width adjustment.
Foot directional control pedal (optional) permits hands free directional control.
Spirited acceleration, travel speeds and mast lift/lowering help enhance productivity.
 Proven dependability means more uptime 
PSI engine available in LPG or dual fuel is designed for industrial applications and maximum reliability, while minimizing periodic maintenance requirements.
Generous use of sealed connectors and hydraulic fittings lessen the chance of leaks, while canted load rollers provide mast stability and eliminate the need for periodic shimming. 
Maintenance free Continuous Stability System (CSS™) allows more steer axle articulation over uneven surfaces while minimizing truck lean to enhance lateral stability. 
Robust powertrain components are designed for long life.
 Ergonomically designed for comfort and simplicity 
Hi-Vis™2 mast and bar-on-edge overhead guard design offer enhanced visibility.
Rear drive handle with horn button (optional) provides excellent hand hold for reverse driving and ready access to auxiliary horn button.
Adjustable armrest that accompanies Accutouch e-hydraulic configuration offers mini-levers for low-effort fingertip control of horn and hydraulic functions. 
| Model | Load Capacity (lbs.) | Engine | Transmission | Max Travel Speed (mph) | Max Lift Speed (ft/min) |
| --- | --- | --- | --- | --- | --- |
| | | | Electronic Powershift 1 Speed | | |
| | | | Electronic Powershift 1 Speed | | |
| | | | Electronic Powershift 1 Speed | | |