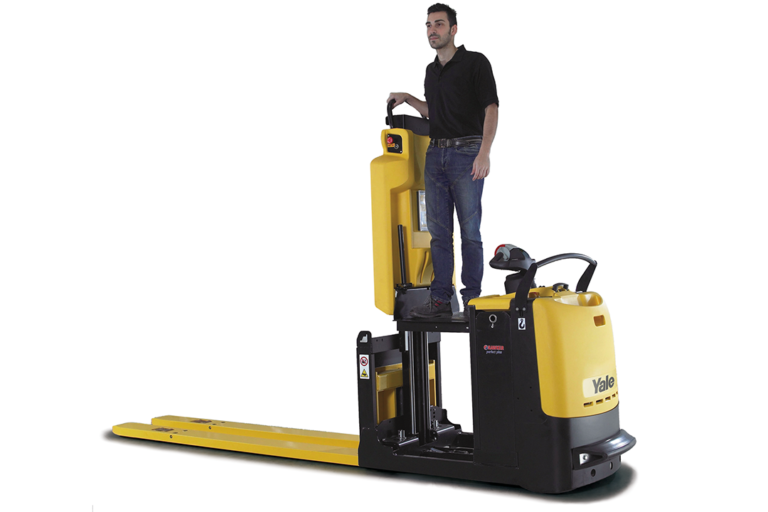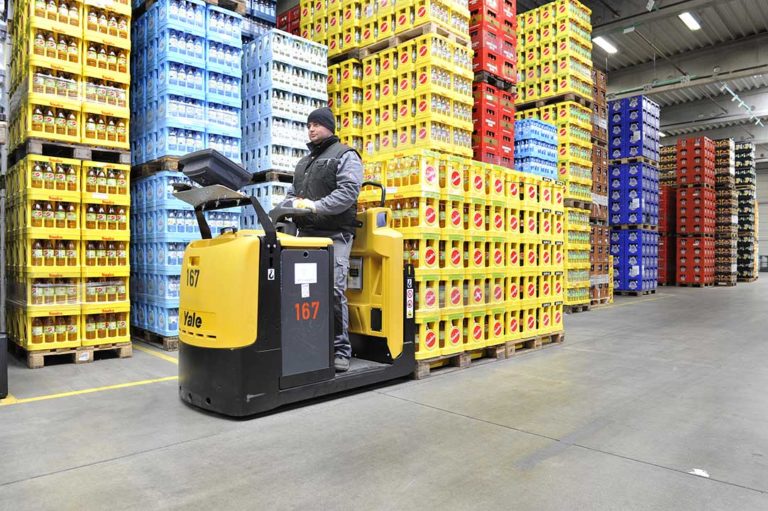 Multi-Level Order Selector
(MO25)
The Yale MO25 series of multi-level order selectors is one of the most efficient and cost effective solutions for the fast efficient picking of customer orders.  
The unit is available with a fixed or lifting platform for first and second level picking. This series of order selectors is ideal for cross docking and load shuttling as well as order picking in intensive and high throughput warehouse operations.
Ergonomic features
Fly-by-wire power steering. This allows the operator to remain within the footprint of the truck, reducing operator fatigue and ensuring them greater protection
Low step height reduces operator fatigue and facilitates easy crossover between racks.
The large suspended platform with personnel present sensor completely covers the platform. This allows the operator to find their ideal operating position
The effortless power steering and automatic speed reduction on cornering ensure excellent control and high productivity
The foot controlled platform allows second level picking to reduce operator fatigue
The anti-roll back system on ramps and gradients ensures efficient operation
Productivity features
The AC drive motor delivers high performance acceleration, travel speed and braking making the MO series ideal for stop and go applications
Adjustable performance settings allow the truck to be customized to the needs of the application and operator
Coasting and fork lift/lower function buttons located on both sides of the truck allow the operator to walk next to the operator and lift and lower the forks without being on board helping to reduce operator fatigue and increase productivity
Side battery extraction is available on all models provides fast and effortless battery changing for extensive shift operations
| Model | Load Capacity (lbs.) | Lift Height | Platform Height | Battery |
| --- | --- | --- | --- | --- |
| | | | | |