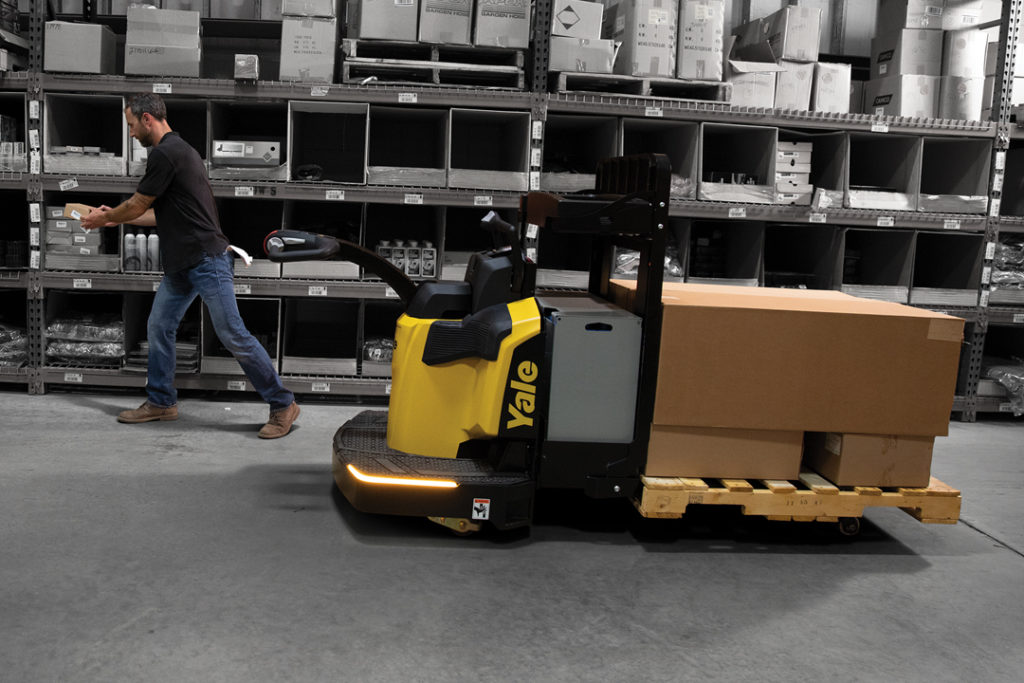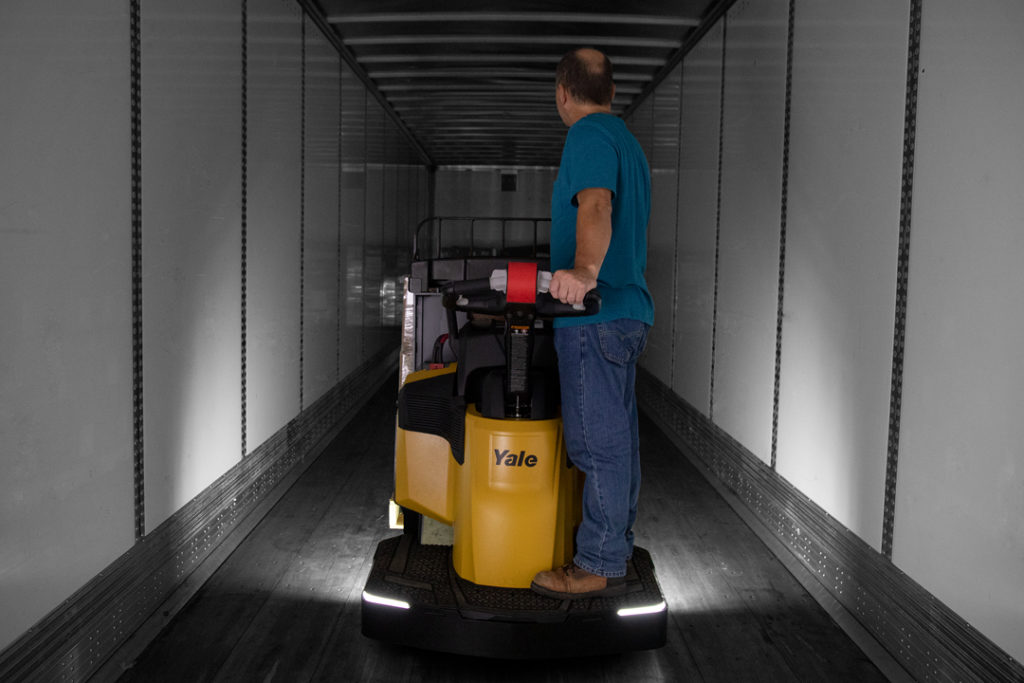 What if your operators could pick faster and move product more efficiently thereby decreasing operating costs? Meet the Yale® end rider truck series that has been strategically designed to exceed expectations in the most demanding applications such as warehousing, food & beverage and 3PL industries.
Designed with an operator-centric mindset
Extended operator platform (optional – available for particular applications) offers 30% more usable floor space than leading competitors, allowing for optimal foot positioning to enhance operator stability and decrease fatigue
Exclusive, Ultra Cushion provides 30% less shock and vibration when compared to conventional rubber mats to improve operator comfort and promote steadier footing while accommodating up to a size 13 shoe
Precision Pick allows the operator to precisely place the truck, controlling the speed and coast function, in both directions, with the simple press of a button
Opt for the Smart Shift bundle which allows the operator to better use the truck to improve efficiency and increase productivity
Industry exclusives to enhance awareness
LED platform lights (optional) provide increased pedestrian and operator awareness in dark trailers or congested areas
LED fork lights (optional) provide low-level illumination in low light applications such as dim storage aisles and dark trailers which helps reduce the risk of damage and improve operator and pedestrian awareness
Dual horn buttons located on the back of the handrail allow operators to engage without moving their hand from the functional driving position
Engineered for quality and convenience
With reduced service time and extended service intervals, the truck can be serviced faster and as much as 50% less often
Heavy-duty frame and forks are one of the toughest in the industry
Durable, lift linkage manufactured with cast ductile steel is designed to meet the demands of high duty cycle applications
Heavy-duty quick adjust caster can be accessed without having to lift the truck
With a 6,000-8,000 capacity range, this game changing pallet truck has the ability to increase throughput and boost order picking with ease. Built for versatility, the Yale end rider truck series is ideal for dock loading/unloading, horizontal transport and low-level order picking. Additionally, various fork length offerings accommodate single, double and even triple pallet loads to help maximize efficiency. 
Yale® MPE series—the gold standard of end riders
The Yale MPE060-080VH is Top of its Class:
Precision pick to build orders faster
LED platform & fork lights
Smart Shift software bundle
DECREASE OPERATING COSTS BY PICKING FASTER AND MOVE PRODUCT MORE EFFIECENTLY
30% more usable floor space with the optional extended platform

Shave seconds off operator tasks with the Smart Shift software bundle

Savings of $2,500+ in lifetime maintenance per end rider (lower service times & serviced 50% less often)

Military-grade rubber floor mat reduces shock & vibration by 30%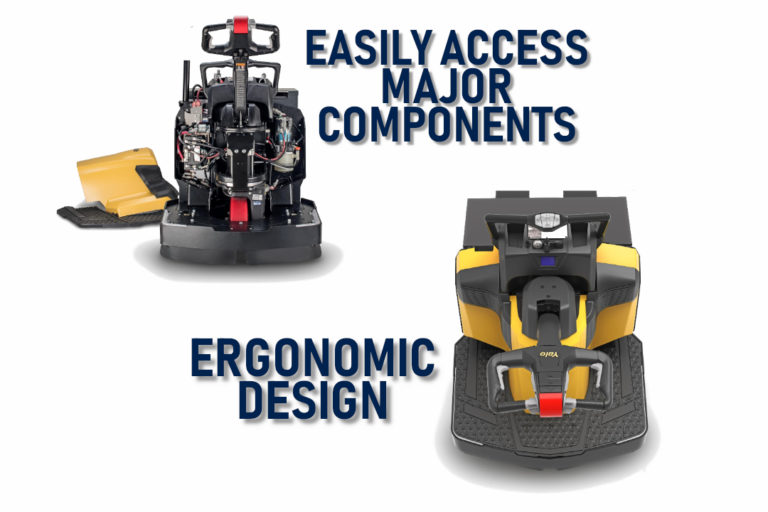 KEY FEATURES AND PERFORMANCE
Linkage system provides nearly 3X the lift cycle compared to competitive models

Yale Smart Slow Down™ reduces truck speed when cornering

Smart Cruise Control to set truck speed when traveling long distances

Full rotary control handle for precise lift/lower travel control

LED platform lights to increase visibility in low lit or congested areas

Ergonomic design to maximize the productivity of lift truck operators (integrated knee pads, handrail with auxiliary controls, operator platform space)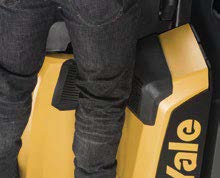 durable, contoured rubber delivers industry-leading support to enhance operator comfort; unique waffle pattern provides flexibility and maximizes airflow
Hand Rail with Auxiliary Controls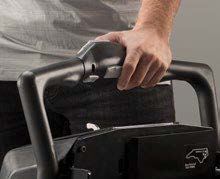 allows operator access to lift/lower, high speed, and smart shift functions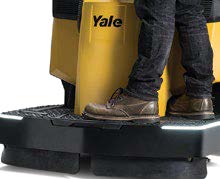 offers more usable foot space than leading competitors to help promote all-day operator comfort; drain holes align with the platform cushion, pulling moisture down and out of the truck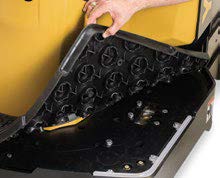 exclusive design helps absorb shock and vibration to improve operator comfort and provide steady footing; closed cell construction enhances durability; drain holes improve tractive effort in wet applications; easily removes for cleaning
| Model | Load Capacity (lbs.) | Battery | Max Travel Speed (mph) |
| --- | --- | --- | --- |
| | | | |
| | | | |
| | | | |