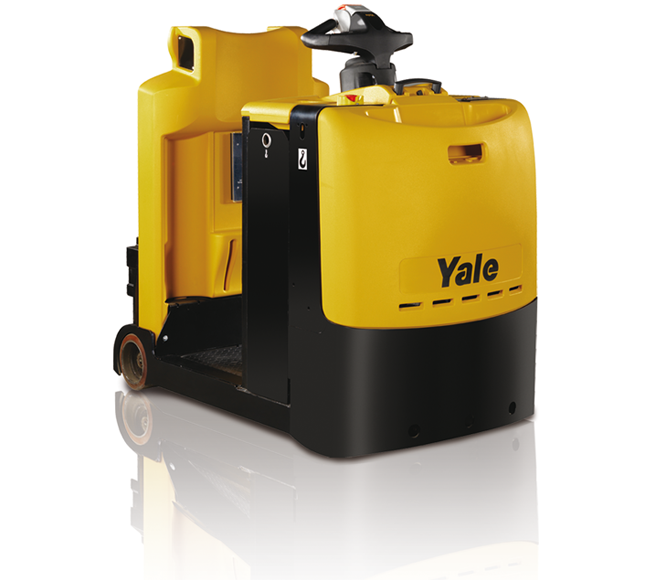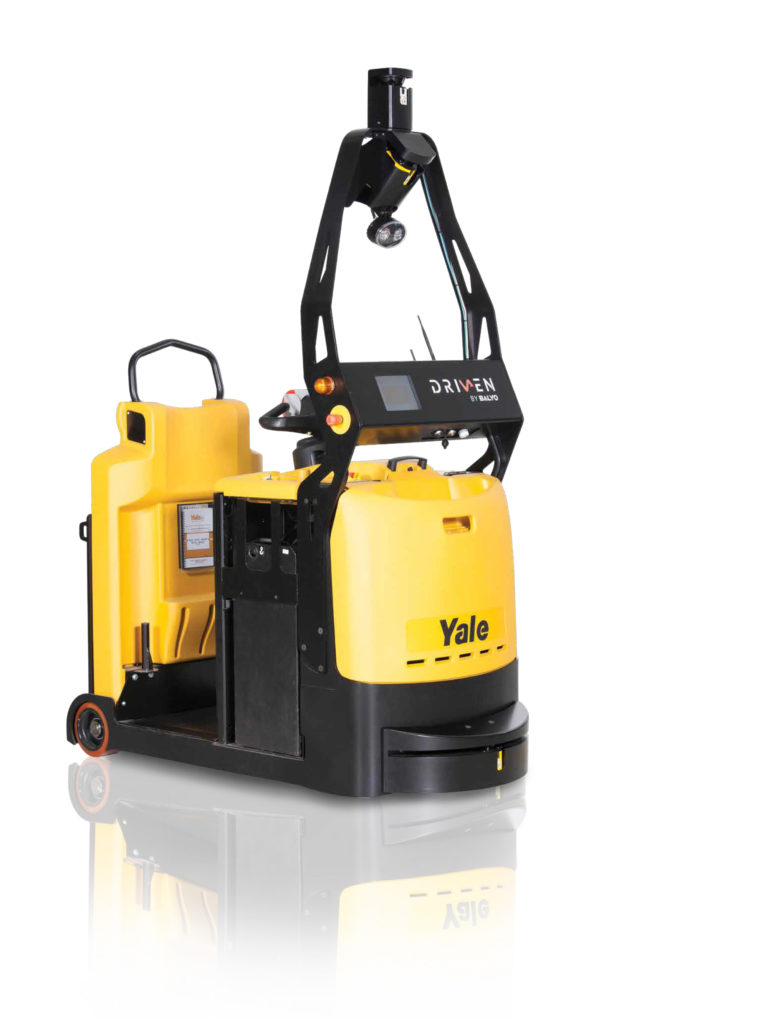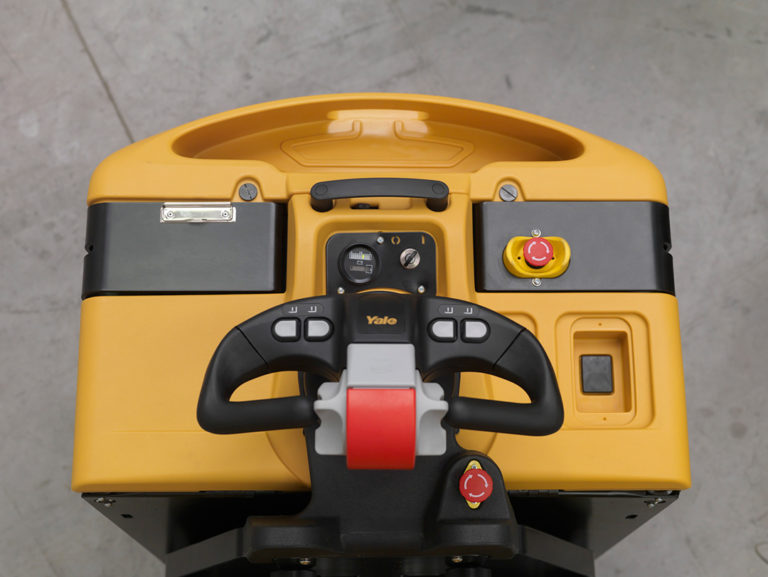 Why settle for an average tow tractor when you can have one designed with dependability, versatility and comfort in mind? From intensive manufacturing operations to horizontal transport over short and long distances, the Yale® MO50T and MO70T provide efficient cost effective solutions for transporting carts and moving product throughout your facility with ease.
Smart Design = Greater Productivity
Fly-by-wire power steering reduces steer effort by up to 90%.
Automatic speed reduction on cornering assists operator with control and productivity.
AC drive motor delivers high performance acceleration, travel speed and braking–ideal for stop and go applications.
Adjustable performance settings allow customization to specific application and operator needs.
Slow speed forward and reverse direction buttons (coasting function) allow operator to walk alongside truck to the next picking location.
Regenerative braking reduces use of service brake and dissipates heat from the traction motor,increasing life of components.
Side battery extraction option offers fast battery changing in multi-shift operations.
Optional rising platform allows for quick vertical picking and retrieving.
MO70T is available with Driven by Balyo technology, transforming it into a robotic lift truck that can automate repetitive picking tasks, helping reduce operating costs up to 70%.
| Model | Load Capacity (lbs.) | Platform Height | Battery | Weight (lbs.) |
| --- | --- | --- | --- | --- |
| | | | | |
| | | | | |
| | | | | |